8:45 am - 10:15 am
KEYNOTE PRESENTATION: Leading in the Digital Retail Revolution
Day 1 Keynotes - KEYNOTE PRESENTATION: Leading in the Digital Retail Revolution
Archie Black, Peter Zaballos
Ballroom B
11:00 am - 12:00 pm
Delivering Exceptional Product Content
Day 1 Breakout Sessions - Delivering Exceptional Product Content
Ram Rampalli / Global Head of Content Acquisition, Walmart
Retailers, grocers and distributors are working closely with their vendors to provide the accurate and consistent product information that today's digital consumers demand. Ram Rampalli, head of content acquisition at Walmart, will discuss the state of product content at Walmart, and describe how they're partnering with vendors to satisfy consumers' insatiable appetite for product details.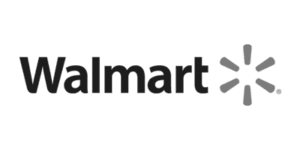 11:00 am - 12:00 pm
Where Consumers Meet Your Product
Day 1 Breakout Sessions - Where Consumers Meet Your Product
Rohit Deep / VP Catalog and Marketplaces, Walmart
Nicollet Room

As the place where consumers first see and learn about your product, catalogs are becoming the centerpiece of a digital retail strategy. Join this fireside chat with Rohit Deep, VP of catalog at Walmart, to learn how Walmart is approaching its next-generation catalog systems. Ask questions and get answers about the challenges and opportunities associated with architecting product information for today's digital-first shopper.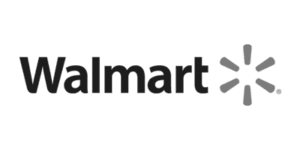 3:00 pm - 4:00 pm
Growth Through Innovation: How Golf Retailing is Changing the Game for Today's Consumer
Day 1 Breakout Sessions - Growth Through Innovation: How Golf Retailing is Changing the Game for Today's Consumer
Randy Peitsch, Harry Arnett
Ballroom B

Retailers and suppliers are fundamentally changing how they engage with shoppers – both on-line and in store. In this session, Randy Peitsch, SVP of Operations at PGA Tour Superstore, and Harry Arnett, SVP of Marketing and Category Management at Callaway Golf, will describe how they're building collaborative merchandising strategies to grow marketshare and mindshare with today's omnichannel consumer.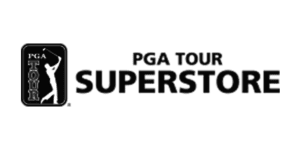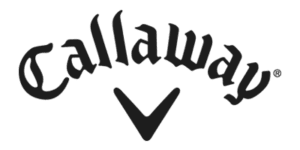 10:30 am - 11:00 am
MEDIA WALL: "Stairway to Customer Experience Nirvana", Deploying a Coherent Omnichannel Strategy
Branden Jenkins, General Manager of Global Retail, NetSuite
Exhibit Hall

Retailers have been convinced that quick-fix solutions will give the appearance of an omnichannel business. This strategy rarely works. It's time to face the facts that customer-facing issues are often back-office ones. The only true path to omnichannel is by going back to basics and building a solid foundation with a single view of customer, order and inventory data. Learn the strategic steps that make up "The Stairway to Customer Experience Nirvana" and how you can apply those strategies to your own business.
12:30 pm - 1:00 pm
MEDIA WALL: E-Commerce is Shipping!
Join us as Tim Casey, Senior Vice President of ProShip, Inc., discusses today's e-tailers. While low cost and fast delivery are crucial for e-tailers today, value-added offerings like upfront delivery options and costs, alternate delivery locations, and easy returns is what sets them apart from the competition. The e-commerce companies that are winning are those that are getting goods to customers at the lowest price and in the shortest delivery time, with the best customer experience. Learn how intelligent shipping is driving innovation and growth for today's e-commerce players.
2:30 pm - 3:00 pm
MEDIA WALL: Streamlining Fulfillment In the Age of Digital Retail
Join us as Tom Rau, Sales Operations Manager at SalesPad, discusses the age of digital retail. For more than a decade, SalesPad GP has been solving the woes of distribution and manufacturing companies that use Microsoft Dynamics GP. With expertise in the areas of sales order processing, purchasing, inventory management, workflow and CRM, we know what makes those types of organizations tick. Add in a seamlessly integrated EDI solution that leverages the SPS Commerce network, and you have the complete distribution solution for Microsoft Dynamics GP.
4:00 pm - 4:30 pm
MEDIA WALL: Fulfillment Reimagined: Beyond EDI
Join us as Lisa Sacquitne, Product Manager, SPS Commerce, discusses how Fulfillment is EDI for a new generation of retail. You'll see your business transactions in a way never thought possible with instant order visibility and actionable insights empowering every member of your supply chain. Join us for a live session with hands-on demonstrations of our first product on the new SPS Commerce Platform.
4:30 pm - 5:00 pm
MEDIA WALL: From Omni-Channel to On-My-Channel (Customer Driven Marketing)
Join us as Doug Berg, Founder and CEO of MyAlerts, talks about how consumers are tuning out to marketing more than ever online, and yet if you allow them to "tune in" to the products, brands, and categories on your site and let them self-personalize the information they want, you now can drive consumers back to your site 5x to 10x more often and get real-time customer driven demand based on the things they are going to purchase in the future (pre-commerce), not just guessing based on what they've bought in the past.

See how other major companies like Home Depot, Neiman Marcus, World Markets, are capturing millions a day in previously lost revenue, along with getting customer engagement that drives demand planning in ways you could only dream of in the past.
10:00 am - 11:00 am
Merchandising Makeover
Day 2 Breakout Sessions - Merchandising Makeover
Beth Frissora, Michelle Wang
Hennepin Room

See and hear how brand engagement and retail merchandising collaboration created dramatic sell-through category performance. Beth Frissora, senior director of planning at Kate Spade, and Michelle Wang, vice president of planning at Macy's, discuss how they used data to drive merchandising performance and blow through sales expectations.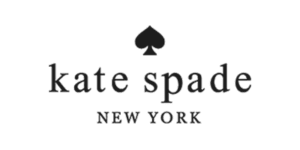 10:00 am - 11:00 am
Growing Stronger, Faster
Day 2 Breakout Sessions - Growing Stronger, Faster
Matt Zanone, Caitlin White
Nicollet Room

In today's evolving digital retail marketplace, business transformation is a key component to driving growth. VP of Merchandising Matt Zanone of Puritan's Pride explains how this former vitamin retailer transformed its business and expanded into a leading provider of whole family health, relying on aggressive, targeted category expansion to redefine and rejuvenate its competitive position.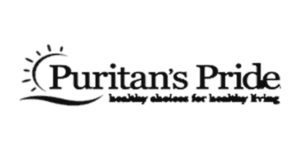 11:00 am - 12:00 pm
Capture Loyalty in a Crowd
Day 2 Breakout Sessions - Capture Loyalty in a Crowd
Marc Kermisch, Ashley Girard, Tom Flierl
Hennepin Room

What does it take to transform an iconic brand in today's digital retail market? Ashley Girard, Sr. Director, Global Marketing & E-Commerce at K Swiss, and Marc Kermisch, vice president and CIO at Red Wing Shoes, will describe how they reinvigorated their companies' brands to capture market share in exciting, untapped segments while keeping current customers happy.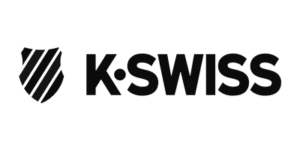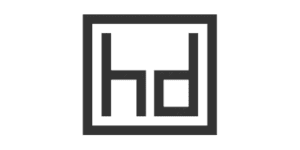 11:00 am - 12:00 pm
The Reinvention of a Retailer
Day 2 Breakout Sessions - The Reinvention of a Retailer
Derek Panfil / SVP Merchandising / Pet Supplies Plus
Nicollet Room

Pet Supplies Plus outlined an ambitious set of plans to become a digital retail leader. In this session, Derek Panfil, senior vice president of merchandising, provides an update on how far the company has come on its journey to becoming the agile, responsive retailer its demanding customers expect.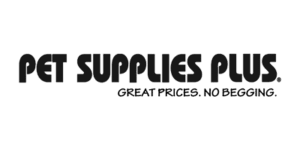 2:45 pm - 3:45 pm
Any Time, Anywhere Fulfillment
Day 2 Breakout Sessions - Any Time, Anywhere Fulfillment
Jeff Cashman, Eric Kauss
Hennepin Room

Today's demanding shoppers have raised the bar on order fulfillment, forcing retailers and brands to make decisions about how to fulfill orders in split seconds. Jeff Cashman, senior vice president at Manhattan Associates, and Eric Kauss, president at Sportsman's Supply, will describe how to achieve any time, anywhere fulfillment to consumers by getting real-time inventory visibility across your supply chain.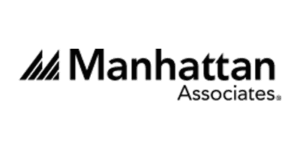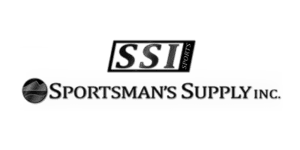 2:45 pm - 3:45 pm
Keeping Talent On Tap
Day 2 Breakout Sessions - Keeping Talent On Tap
Mynul Khan, Rob Biederman
Nicollet Room

On-demand talent providers offer instant access to strategic experts and hourly workers alike - to power the change and adaptation so necessary in today's evolving retail market. Rob Biederman, co-CEO of Hourly Nerd, and Mynul Khan, founder and CEO of Field Nation, demonstrate how human capital marketplaces can provide performance, scale and competitive advantage.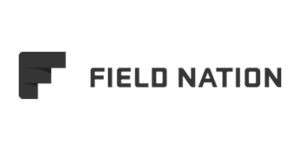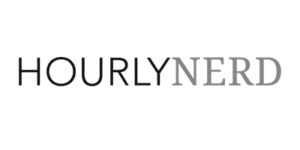 8:00 am - 8:30 am
MEDIA WALL: Harnessing the Power of EDI through Advanced Analytics
Join us as Ramesh Sivakaminathan, Vice President of Practice and Innovation at Bristlecone, discusses how EDI transactions have become pervasive due to large-scale adoption by medium and large Retailers. Today, their primary use is for transactional activities and financial reconciliation. EDI data is a goldmine for Manufacturers to get visibility into the last mile of their supply chains. This data is an immense tool to understand and predict true demand and market dynamics. Learn how the power of advanced analytics can be brought to EDI data to sense-and-respond to changing market needs.
9:30 am - 10:00 am
MEDIA WALL: Right Touch, Relevant Position, Real Picture: CloudERP + RFID
Join us as Chad Tripp, Sr. Manager RFID and IoT at AscentERP, discusses how the basis for great customer experience is inventory visibility; having the right product at the right place at the right time for the sale. Chad will share insight into how his company's product, AscentERP, leverages RFID infrastructure to help achieve the right touch, to ensure goods are in their relevant position, and to give operations a more complete and real picture of value flow through the supply chain.
2:15 pm - 2:45 pm
MEDIA WALL: Empowering Retail Collaboration
Join us as Mike Evans, Director of Customer Engagement, SPS Commerce talks about how in the increasingly complex retail environment, access to timely and relevant insight is key to the success of your business. The SPS Commerce analytics solutions enable retailers and suppliers to proactively collaborate by focusing on industry leading best practices. This allows them to uncover trends before they occur to make profitable, fact-based decisions.
Stay tuned for details on next year's event!
Get Social
Join the digital retail conversation. Use #SPSInfluence to make your voice heard.
Be a Sponsor
Gain maximum visibility as a sponsor.
Learn more
Event Details
May 1-3, 2018
Minneapolis Convention Center
1301 2nd Ave S.
Minneapolis, MN 55403