Doing business in the grocery and food industry?
Tens of thousands of organisations rely on our omnichannel solutions every day to connect with more than 3,000 retailers, suppliers and partners, including those in the Australian grocery industry.  Get started today for fast fulfilment that minimises waste.
GET STARTED TODAY

Start trading electronic data.
Our supply chain experts will help you connect, comply and exchange data with all your retailers.  Get set up today and start trading these common EDI documents (EDIFACT/ANSI X12):
Purchase order (ORDERS/850)
Invoice (INVOIC/810)
Shipping notification (DESADV/856)
Acknowledgements
And many more!
Add connections easily.
Connect once to the retail industry's largest network, in Australia and internationally, and achieve seamless collaboration with all the trading partners you do business with, now and in the future.
Why grocers and food companies need a customer-focused omnichannel strategy: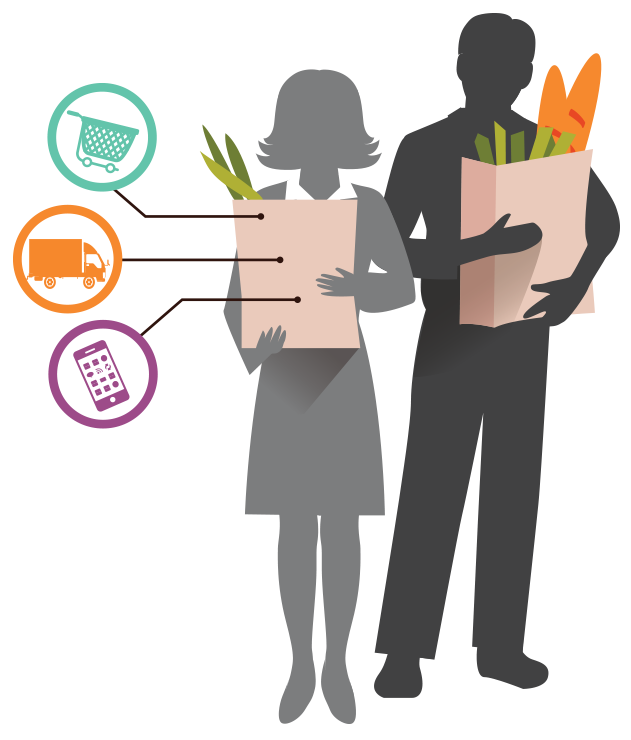 Today's consumers expect to shop online for all types of products, including grocery goods
Consumers increasingly expect options for home delivery or store pick-up with pre-placed grocery orders
More than 50% of consumers expect to buy online and pick up in-store
Analysts project online grocery shopping will grow at 22% compounded annually, relative to 3.1% growth across the entire sector
Now is the perfect time to streamline your grocery supply chain
Strengthen your supply chain and boost profitability with electronic data interchange (EDI). Fulfillment products from SPS Commerce empower you to integrate faster and more efficiently with the industry's largest network of retailers, suppliers and 3PLs.